The impetus for the HAIR TO SHARE FOUNDATION grew from founder Zee Entrabartolo's experience with her mother-in-law's cancer diagnosis. Zee discovered that, among the many life changes that accompany cancer, for the majority of patients, the most devastating is hair loss.
Many medical issues can cause sudden hair loss, chief among them chemotherapy. Hair loss from chemotherapy occurs in about 70 % of cancer patients.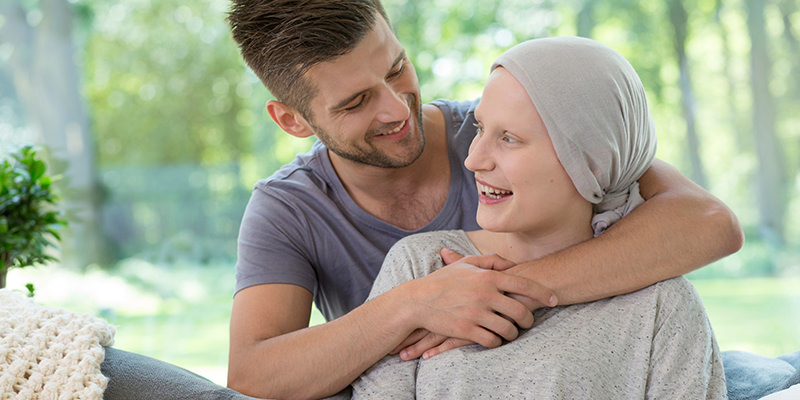 Impact on Self-Esteem
Research indicates that both men and women feel stigmatized by their disease because of their obvious hair loss, and the majority of individuals report a dramatic drop in self-esteem as a result.
According to a study, "Chemotherapy-Induced Hair Loss," almost 50 % of women consider hair loss to be the most traumatic aspect of chemotherapy. The impact on self-esteem is critical, and the June 2007 Harvard University study explains why: "There is convincing evidence that people with high self-esteem are more likely to undertake difficult tasks and persevere in the face of failure."
Zee Entrabartolo's firsthand experience with her mother-in-law's illness bore that out. But there were no easy – or affordable – solutions.

The Need: Custom Wigs
There is an entire industry focused on hair loss and treatments for it. What is not commonly known is that hair loss treatment is generally self-paid. When you are seriously ill, losing income as a result, and your insurance covers only the basics, the last thing you can afford is something many would consider a luxury – or, at best, "non-essential" – a wig.
It became clear to Zee that there was a need for custom wig products to help those dealing with medically induced hair loss – as well as with their greater struggle to survive their medical diagnoses. Her vision became reality in 2011, when she established The HAIR TO SHARE FOUNDATION.
The HAIR TO SHARE FOUNDATION fuses the scientific with the artistic by creating custom wigs and styles for each person so they can feel confident as they move forward in their journeys. The all-volunteer nonprofit organization is composed of six board members who are committed to raising funds and awareness to support people in the community with a diagnosed medical crisis and related hair loss.
The HAIR TO SHARE FOUNDATION is an all-volunteer 501(c)(3) nonprofit organization, based in Hunterdon County, and serving clients across central New Jersey.