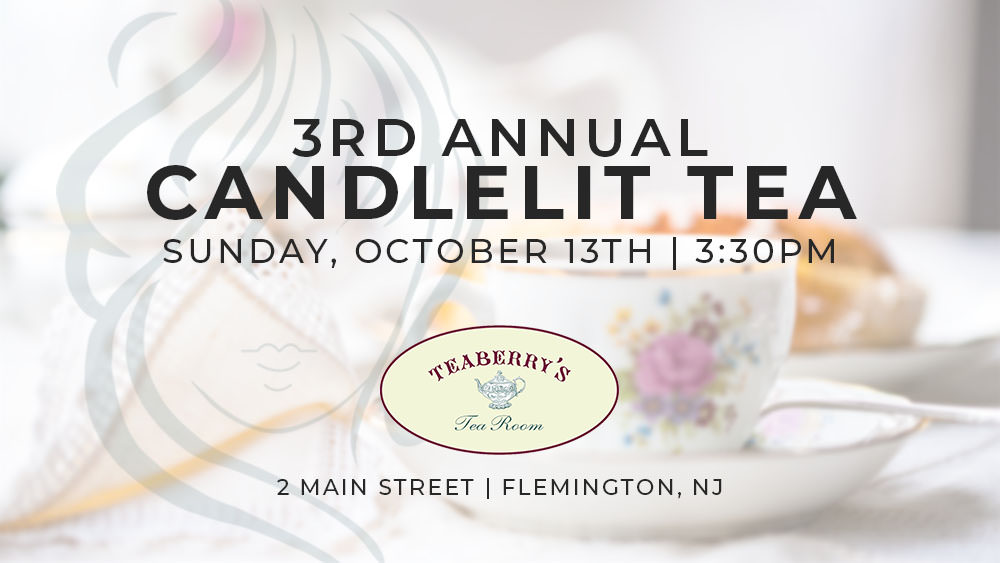 3rd Annual Candlelit Tea
Sunday, October 13th | 3:30 - 5:30 PM
Teaberry's Tea Room | 2 Main Street, Flemington, NJ
Come and enjoy a lovely afternoon tea in a beautiful setting with wonderful people for a good cause. There will be delicious goodies including Teaberry's mouthwatering tea sandwiches, scones and dessert fancies all with a selection of tea's to taste. This year our fun Silent Auction will include some amazing experiences to gift to your loved ones or try for yourself!
Tickets are $55/pp (tax deductible donation to the extent of the law)
Tickets on sale August 13th - we are limited to 100 tickets so buy early
Seating is first come first seated.
Call 908 534 0055 to purchase via phone. In person at: Splitenz Salon Studio and Indigo Collective Salon & Spa.